WELCOME TO
GOLD PAN MOTEL
Your one-stop destination in QUESNEL, BC
Quesnel offers a wealth of stunning sights and outdoor activities enjoy, Surrounded by to by a diverse landscape of tall maintains rolling grasslands. BC' goldrush history make it perfect destination to explore.
IN Quesnel Gold pan Motel will- -come you to neat & clean and affordable accommodations. and prompt, friendly stuff. we would love to hear from you and will do all, we can do to make your visit memorable experience.
One step close to Paradise
Our Rooms
Gold Pan Motel has a standard set of room types that ensures comfort and luxury. No matter whether you want to stay in a deluxe single, double or family room, each suite has its own kind of experience.
The intricate and elegant, but at the same time, comfortable interior and exterior of the motel make your stay here a blast! From the Wifi network to delicious menu & drinks, we have everything that you need.
Our Amenities
POPULAR DESTINATION
Our Attractions
We offer a great variety of deluxe room & suite that enables you to choose the best as per your requirements. Our every room is designed elegantly with minimal pieces to make you feel relaxed and calm in these soothing interiors. Our ultimate goal is to satisfy our clients by making your stay pleasant. You will definitely come back to us.
Facilities of Gold Pan Motel
Great facilities! Review score: 4.7
Pets are allowed on request. Charges may be applicable.
Designed for relaxation
Our Gallery
On par with reasonable prices, additional services and amenities make us stand out and win over both Indiana visiting tourists and businessmen on a go.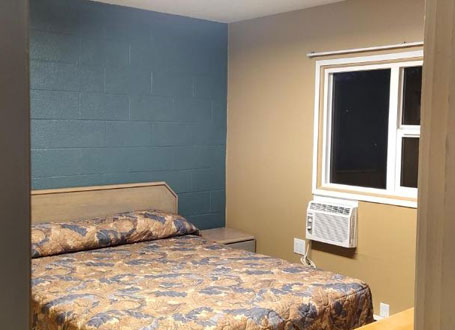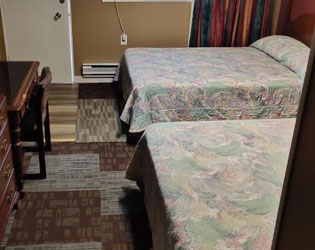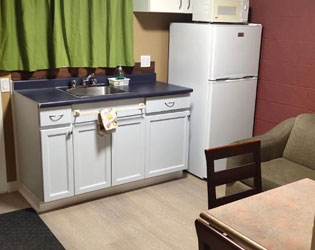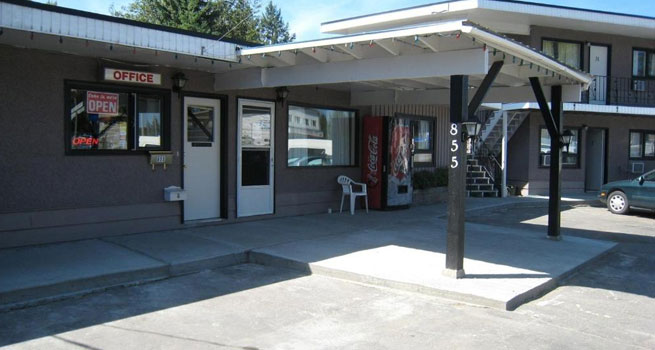 Providing iconic experiences
Our Happy Clients
The gold pan motel is a definitely perfect stop for people travelling through Quesnel, BC. My family had a great time here. Helpful friendly accommodating staff. Its location, Clean rooms and great rates makes it a perfect place for weekends in Quesnel.
Aneon Gilgmish
Located right off the main highway. Wasn't expecting to have to stay but we stopped here. Super friendly staff, room is amazingly clean, bed comfy. And the price was right!
Tara Hanon
Ended up staying here a few weeks for work, and would stay here again in a heartbeat. The beds are comfortable, the kitchenettes have everything you need, the wifi is good, and housekeeping is done every second day. As well the owners are very friendly and approachable. Overall I am very pleased!
Landon Richard